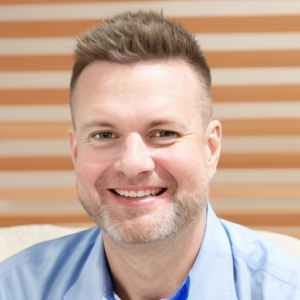 Brent J. Hodkey serves as Director of Substance Abuse Prevention for Dalya Partners. With more than 20 years of professional project management experience, Brent has been a member of the Dalya team since early 2021, working primarily on the COVID-19 vaccine in a project management capacity. Having a heart for mental health and deep understanding of the correlation between mental health and substance abuse, he recognizes comorbidities and the frequency of the conditions going hand-in-hand.
Prior to Dalya Partners, Brent worked in the non-profit, U.S Federal Government, telecommunications, finance and manufacturing sectors, specializing in project management. He has led cross-functional teams of technical experts (finance, purchasing, sales, operations, engineering, manufacturing, legal, and consultants) in the design and implementation of more than $1 billion of U.S. Government-funded infrastructure projects throughout Africa and Asia, as well as private sector heavy telecommunications infrastructure in Latin America. He is fluent in English, Portuguese and Spanish and has lived in Brazil, Russia, Hong Kong and West Africa.
Brent holds an MBA in finance from Georgetown University and a BBA in finance from the University of Miami, Florida.