With mental health disorders accounting for over 10% of the global burden of disease, it is clear that it is the pandemic of today (WHO). It is imperative we band together now to help people.
There is no place the mental health crisis does not reach, touching our communities, our families, our children and our schools – the very fabric of our society.
Mental health impacts individuals' and organizations' ability to function and prosper, making the economic case for investing in mental health strong: for every $1 invested in scaled-up treatment for depression and anxiety, there is a $4 return in better health and productivity (Mental Health Matters) .

In the United States …
SAMHSA is proposing a $10.8B budget that will include the expansion of the suicide and crisis lifeline, community mental health centers, community mental health services block grant, substance use prevention and treatment and more.
The U.S. Federal Government is investing $925 million in 2023 in increasing mental health professionals and paraprofessionals and $103 million to combat frontline healthcare worker burnout. (Source)
To support the mental health of our children, $95 million has been put toward increasing access to school-based mental health services (Source) in addition to the $300 million put forward in 2022.
Are you part of a national, state or community mental health initiative? Dalya Partners stands ready to work hand in hand with your team to help with:
Program Strategy and Leadership
Project Management and Execution in Cross-Functional Teams
Data-Driven Decision Making Tools
Key Stakeholder Engagement and Assessments
U.S. Local State Program Examples
Focuses $230 million on 6 pillars: same day care for behavioral health crises; relieve law enforcement burdens and reduce criminalization of mental health; expand capacity to serve people; support for those with substance use disorders; identify innovations to close capacity gaps;and strengthen behavioral health workforce.
Increases mental health training for child psychiatrists, psychologists, social workers, and care navigators to improve childhood and adolescent mental health.
Expand access to timely and appropriate telemental health services for low income and medically underserved citizens.
Systematically and measurably improve five established best practices of mental health and substance use care.
Text-based mental health initiative to fight isolation and encourage mental wellness.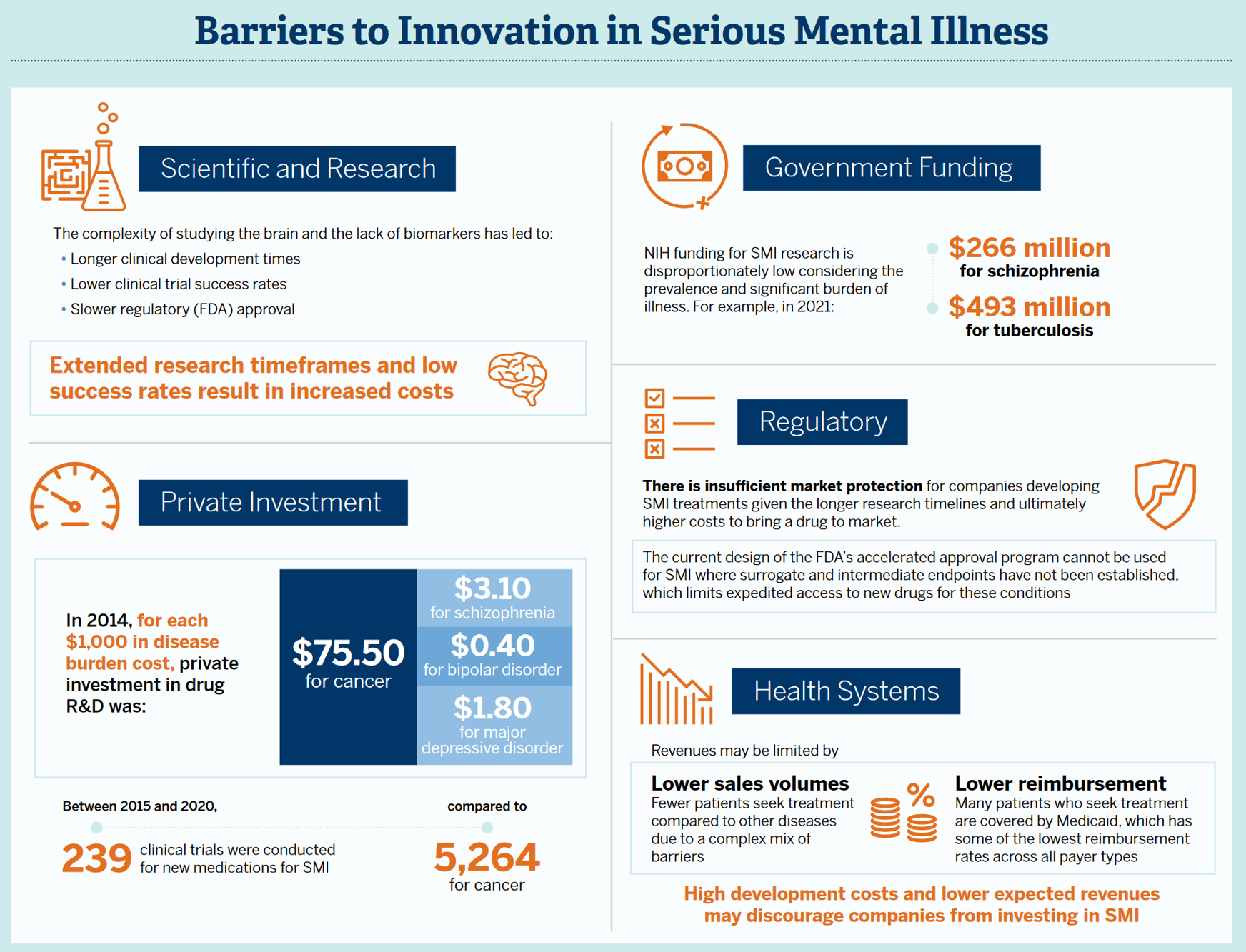 Let's remove the barriers. Reach out to Dalya Partners today to learn more about our mental health initiative and capabilities.