Dalya Partners is dedicated to keeping people healthy by leading strategy, executing programs and leveraging innovation to support mental health efforts.

-Chris Robinson, Founder
Drawing from decades of public health experience, Dalya Partners aims to promote early detection of mental health conditions, expand mental health services, strengthen health systems, prevent negative impacts of social media and encourage community centered approaches.
Holistic. Strategic. Innovative. Results Oriented.
Our holistic approach is as innovative as it is collaborative. We start by engaging stakeholders and forward thinkers in industry, government and health organizations.
We then work with partners and within systems to find solutions that positively impact people's lives.
And we implement and oversee programs by utilizing our experienced, talented team of professionals who are dedicated to improving mental health outcomes locally, regionally, nationally and globally.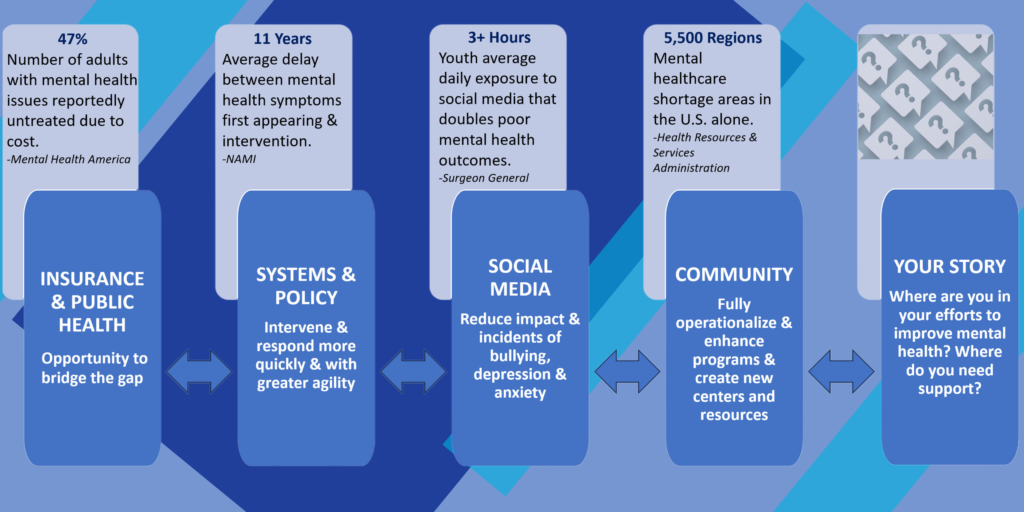 Keeping people healthy requires a coordinated effort between organizations, agencies, communities and corporations.
We stand ready to help you connect the dots, boost quality and access to care and treatments and improve the health of individuals and society.
---
Learn more about our capabilities and drive to keep people healthy. Reach out today.